NEC ESMPRO and EXPRESSSCOPE Engine Takes Your Server Management to the Next Level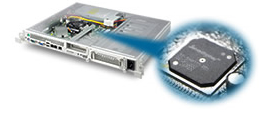 NEC Express5800 series servers come standard with a complete remote management suite ― EXPRESSSCOPE Engine baseboard management controller and ESMPRO server management software. The suite enables administrators to monitor, control, and troubleshoot from graphical remote console without the need to be onsite. The remote functionalities significantly simplify server management and help proactively maintain server health to maximize availability and operational efficiency for better TCO.
Easy to instal (few minutes)
Easy to use (visual management, multi servers consolidation)
Intelligent PDU is not needed to control energy ( power capping, schedule, real time consumption)
Energy saving through scheduled shutdowns
Alerts per mail or SNMP to fasten interventions (hardware failure, OS failure, raid failure)
Safe access ( Encryption, passwords, multi channels CLI, WEB, LAN)
Easy to manage Hardrives and Raid (under Linux, windows, vmware)
Easy to update bios (Express update)

EXPRESSSCOPE Engine
A specially designed baseboard management controller (BMC) chipset, to provide extensive remote management capabilities ― from monitoring the health of remote server components including CPUs, memory, HDD, PSU and cooling fans, to remotely controlling and powering on/off the servers ― regardless of the status of the server's power or operating system.
By separating the management port from standard LAN ports, the Express5800 servers allow administrators to remotely access the servers even in the event of LAN port failure, delivering high reliability and availability.

Even if the ESMPRO is not installed most of the monitoring features are availables via a WEB browser and is compliant IPMI 2.0.

Collection of server information
-Status view ( DC power status,LED indicators, Messages on a remote LCD monitor)
Secure access via HTTPS (SSL supported)
Failure Detection and SNMP Alert or Email alert
Command Line Interface (CLI) via Telnet/SSH
Remote management setup option on BIOS setup menu
Remote control of a local keyboard, display and mouse
---
RAS(Reliability Availability Serviceability) Feature
Server management is possible even when DC off, as long as AC is supplied.

NEC ESMPRO
Server management software NEC ESMPRO Manager and NEC ESMPRO Agent enable centralized management of multiple servers. Server information collected by NEC ESMPRO Agent is offered to administrators by NEC ESMPRO Manager through an single intuitive graphical interface.
When NEC ESMPRO Agent residing on the server detects a failure, it immediately sends an alert to the NEC ESMPRO Manager on the management console and helps identify the problem and its location by color-coded icons on the console screen. To minimize downtime, NEC ESMPRO interacts with EXPRESSSCOPE Engine to enable remote operation so that the administrator do not need to travel to the failed server for remedial tasks.

The web-based graphical interface of the integrated status viewer offers a similar look-and-feel to commonly used web-based applications to ease administrators job and can be accessed through the lan or the wan from any laptop or pc.
Multi servers view and consolidation on maps or building pictures
Email Alerts
Servers Virtual LCD panel
Servers configuration view and changes
Raid management
Power management
Remote Media installation
Express update (bios, firmwares)