Overview
Services associated with High Availability
With its High Added Value offer, NEC invites you to discover the universe of High Availability and its range of associated services.

High availability of IT systems is the main concern for IT managers today, it has now become a must to guarantee continuous business activity and to avoid any revenue loss linked to business interruption.

Without a doubt, if a system stops, the whole business is exposed.

Maintaining Business Continuity is thus primordial.

So what are you waiting for!
Use our contract and professional services now in total security!
Maintenance Services
Service Contracts

Choose the best with the advanced installation service and the FT PREMIUM service!
High Availability Guaranteed
24/7 Proactive Service
Incidents managed by priority
UltraCare FT services: business continuity guaranteed
You have just purchased a High Availability (Fault Tolerant) solution and you want to reduce your costs? Optimise your investment with the NEC FT contract services!

The NEC FT contract services extend the warranty for your material up to 5 years. These are proactive services with high added value in a client environment to guarantee high availability as well as the business continuity of your activity.

The purchase of a High Availability (FT) Solution automatically comes with an Ultracare FT Service. NEC also holds the Ultracare FT ADVANTAGE Service and the Ultracare FT PREMIUM Service at your disposition, that answer to your specific needs.

Discover our customised offers and choose the one that is most convenient for you!
UltraCare FT ADVANTAGE Service
High Availability Guaranteed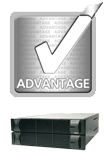 The UltraCare FT ADVANTAGE Service offers an ideal service level to ensure business continuity. A reliable solution that answers to the needs of high availability.

You are thus insured with rapid and adapted support (telephone assistance and exchange module) in case of system failover. The FT activity is under permanent control and therefore you benefit from remote help and a diagnosis for resolutions with a dysfunction linked to your solution, thanks to the functionalities of Remote Alert & Monitoring. You also benefit from a 24/7 access to the FT web portal for software updates and technical information.
UltraCare FT PREMIUM Service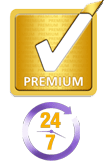 Guaranteed 24hours/24 hours

The UltraCare FT PREMIUM service ensures an excellent service level for an optimal availability for your company's critical activities.

In case of an emergency or critical failover, you benefit from a privileged 24h/24 access.

You have a complete service range available: direct and permanent access to the NEC FT Expertise Centre, the emergency intervention team and priority at the After Sales escalation.
Professional Services
Integration Services
Choose performance…and pro activity
The installation service

The purchase of your High Availability solution automatically comes with an installation solution to guarantee correct implementation and effectiveness as soon as it is installed..

To answer to each and everyone's expectations, NEC offers the Standard Installation service and the Advanced Installation service.
Discover these services and choose which one is more appropriate to the needs of your business activity !
The basic installation Service
This service guarantees an optimal use and good running from the installation. It includes presentation, installation and the deployment of the solution as well as the opening of your account and registration.
The advanced Installation Service
This service is without a doubt essential to the good implementation and smooth running of your High Availability solution.

In order to minimise system interruptions, NEC offers this customised high added value service with the NEC professional support designed to accompany you from the implementation to the remote alerts analysis of your Fault Tolerant to guarantee successful processing of your applications.

NEC also holds at your disposition the implementation functionality Active Upgrade. This functionality is optional and is aimed for planned interruptions necessary for the installation of patches and updates, while ensuring business continuity.
The Training Service

To accompany you and guarantee optimal availability of your applications, NEC offers the Training Service for the use of your High Availability solution.

We are committed to transfer all of our knowledge and know-how, both theoretical and practical, on the Fault Tolerant you have purchased.


2 services are available to choose from :
the Basic Training Service and the Advantage Training Services
The Basic Training service
This training option provides you with the necessary knowledge to use your High Availability solution in a Windows® environment. The training focuses on everything from the implementation of the solution to the installation of the administration tools and remote alerts.
The Advantage Training Service

With the latter, our NEC professionals will bring more complete and specific know-how on how to use your solution in a Linux environment.

NEC also dedicates certified training courses to his partners with the program PREFERENCE Advantage & Premium.
Managed Services
Make your life simpler; leave it to NEC professionals...

To accompany you over the long run, NEC offers customisable performances that cover remote management capabilities.

Remote administration is entirely ensured by NEC: reception of control alerts and remote management of your solution in order to directly resolve any problems you may have.
Consulting Services
Guidance when you need it…

With NEC's consulting services, you can choose to have a customised performance levels based on our pre-sales guidance. We will share our know-how and our experience we have on the market with you.

You will thus benefit from an exterior point of view in terms of site analysis, advice, recommendations…